A legislative amendment will make it easier in future to have an injury recognised as resulting from an industrial accident.
The amendment became effective on 1 January this year.
'This means that in future the concept of industrial accident will cover injuries that heal on their own and injuries not requiring treatment, for which reason we expect more employees will have their injuries recognised as being due to an industrial accident. However, these will primarily be so-called trivial injuries, where compensation is not necessarily paid out,' says Frederik Nielsen, legal adviser at the Danish Shipowners' Accident Insurance Association (UFDS).
In practice, this means that injuries causing temporary pain and symptoms, such as wounds and minor sprains and strains, may again be recognised as industrial injuries.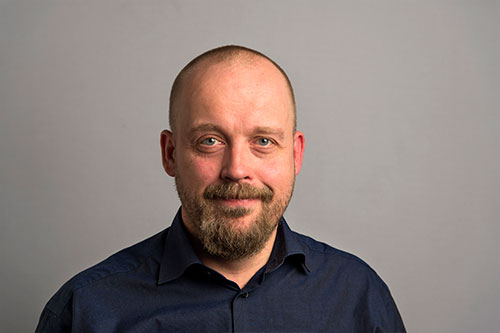 Three-month clarification
The legislative amendment also means that Labour Market Insurance (Arbejdsmarkedets Erhvervssikring) can make independent decisions regarding the question of recognition. Accordingly, injured employees will get earlier confirmation of whether their injury is an industrial injury or not. Labour Market Insurance has a three-month deadline within which to respond to a reported injury.
'The injured employee will no longer have to wait for the questions of compensation for loss and harm to be clarified at the same time. To date, this process has taken 12 to 18 months. We know that a long period of uncertainty about whether a given injury can be recognised can be an additional mental burden. Now, people will get an initial clarification, even though a decision about any compensation has yet to be made,' says Mr Nielsen.
No changes have been made to the criteria determining when an industrial accident makes an employee eligible for compensation or other benefits. Nor will the assessment concerning compensation or amount of compensation change, even if a larger number of industrial accidents are recognised.
Swifter help for injured employees
Swifter clarification also means the UFDS can act sooner to put initiatives and measures in place to help injured employees return to the labour market faster.
'In our experience, in a vast number of cases, taking early action can make a huge difference. In serious cases, having to wait a long time for clarification can be an extremely draining process. The changes we have made to our case processing system in recent years have allowed us to follow individual cases more closely, thus enabling us to give injured employees even better assistance,' Mr Nielsen says.
Among the most recent initiatives has been the hiring of a social worker, Luise Hougaard. It is hoped that through dialogue and her proactive approach, she will be able to support injured seafarers, for example, during a clarification process involving complicated legislation and the authorities' often lengthy processing times.
In 2019, Labour Market Insurance took eight months on average to process a case, and 82% of the cases were decided within a year.