When Søren Olsen from Lolland suffered a severe work injury, UFDS stepped in and became an indispensable support through a difficult time.
On January 12, 2019 things went bad for Søren Olsen. Serving as a mate on a service vessel, his hand was broken after it got stuck. A work injury that to this day more than two years later is still keeping the 60-year-old sailor away from the job market, causing an ongoing tough mental and physical process.
»It will probably end with early retirement or a part time job with very few hours, since my working ability is drastically lowered, and I can only use one arm. I have come to terms with it, but it has been hard and I am very grateful for the way, UFDS has handled my case. They have supported and covered a lot more than I expected,« Søren Olsen says.
Søren has gone through an extensive process with the municipality and the employment center, which has not been entirely smooth sailing. A course of events which has been physically challenging in a time already marked by a lifechanging crisis.
»Mentally it has meant the world to me that I have known from the beginning that I would not run into trouble with my insurance agency. They picked up the case quickly and have offered support from day 1. It has been hugely important to me to be able to trust my insurance agency, when my life was flipped upside down. I have seen plenty of examples of others that have not experienced the same level of support and have not emerged as well on the other side as I have,« Søren Olsen comments.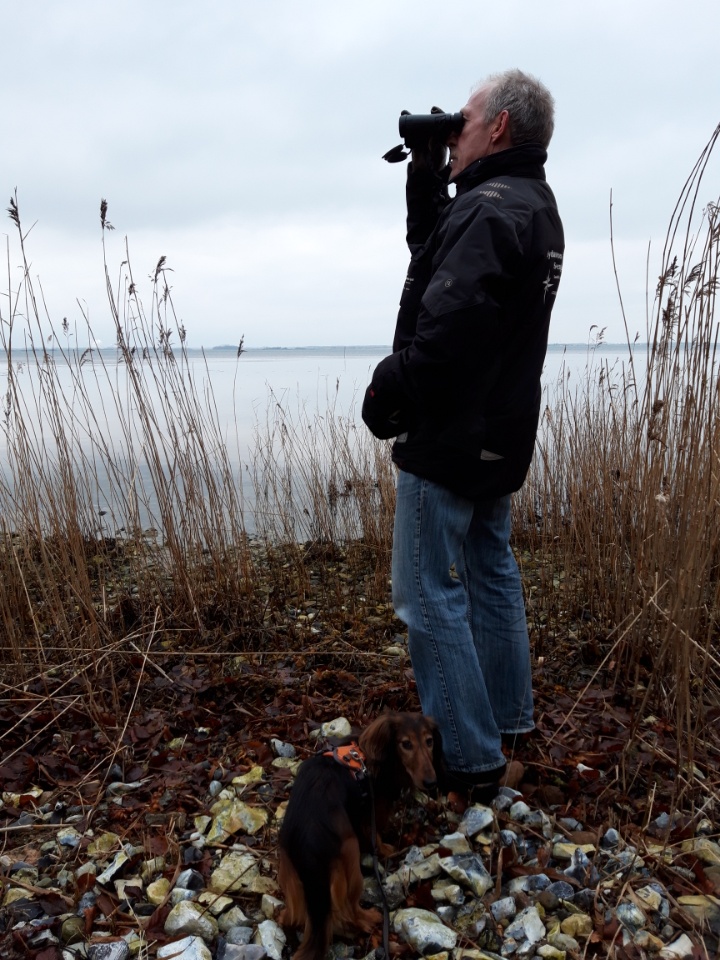 Søren has felt safe
Søren has a philosophy of life regarding always trying to identify the positive side to the challenges presented by life. A philosophy that has been challenged during the last couple of years, but which UFDS support has nonetheless made it possible to live by.
»Because I have always known that I was not going to struggle with my insurance agency, I have been able to focus more freely on the positive aspects that despite everything have arisen. UFDS has done much more than expected,« says Søren Olsen and elaborates on the type of help UFDS has offered.
»Most importantly, it has made me feel safe throughout the process. Specifically, I have received help from a UFDS social worker regarding my case and rights concerning the municipality and the employment center. UFDS has covered costs to alternative rehabilitation, which has been helpful, and they have actively brought forth ideas to supporting initiatives and equipment, and covered the included costs,« says he.
Social worker Luise Hougaard has assisted Søren on his case and joined him as an assessor in meetings with the municipality and the employment center concerning the way forward.
»I have had a regular dialogue with Søren over the phone from about a year into the course of his injury with a focus on helping him get through this the best way possible. That is why we have also supplied equipment and I have been on contact with his employer which normally is a matter for the municipality to handle. But for us, the most important issue has been to secure Søren a quick and pleasant journey through the proceedings. To help him get closure,« explains Luise Hougaard.
An effort very much appreciated by Søren Olsen.
»Even though this obviously has been an unfortunate experience, the meeting with UFDS has been very rewarding and enhanced my trust in the insurance industry,« he says.