In an effort to strengthen and future-proof the company the Danish Shipowners' Accident Insurance Association (UFDS) has outsourced the handling of work injuries and of insurance policies to Sedgwick Leif Hansen A/S.
For 120 years the Danish Shipowners' Accident Insurance Association (UFDS) has handled the mandatory work injury insurance of employees on board vessels in the Danish merchant fleet.
The company continues to do so, but as the first Danish insurance company, the maritime niche player has chosen to outsource its entire core business of claims and policy handling to Denmark's largest company within handling work injuries, Sedgwick Leif Hansen A/S.
Among the reasons to this decision is the fact that work injury claims are becoming more and more complex regarding laws and legislation, and also in terms of health and social aspects.
»Insurance operations are the target of expanding compliance demands, and minor companies are subject to the same demands as larger actors. To that end, outsourcing our claims and policy handling makes sense as processes can be implemented in a more sturdy framework and systems in a larger set-up,« says UFDS CEO Jacob Munch.
Outsourcing the company's core business means that going forward, Jacob Munch will be the only employee at UFDS. The remaining staff will be part of a company takeover by Sedgwick Leif Hansen, who is the largest player in Denmark, with 150 employees handling 15.000 work injury cases a year. Sedgwick Leif Hansen is a part of the Sedgwick Group handling claims all over the world.
»This move will optimize and future-proof the company. It will strengthen us and as a niche player secure us a stronger position with more resources and experts to handle core services while I can focus on compliance, strategy and development,« comments Jacob Munch.
He expects the set-up to be an advantage for injured parties and shipping agency members alike.
»The increased complexity in case management implies inherent value for both our customers and our selves by moving towards larger volumes, allowing more than one employee to solve different tasks. Sedgwick Leif Hansen has just that volume and the necessary expertise within a very broad field of for example legislation and praxis surrounding work injuries,« Jacob Munch continues.
A perfect match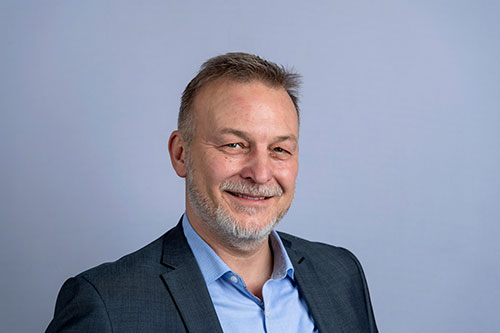 Preparations for the outsourcing has gone on in close corporation with advisory company Thursday Consulting. The strategic decision places UFDS as the first insurance company to choose this particular structure.
»It was a perfect match between a smaller specialized company with the courage to outsource, and a larger player with an appetite for a smaller market. I expect to see more insurance companies go down this road in the coming years. There is an obvious tendency towards an increasing number of smaller companies gearing up for the future through a complete or partial outsourcing of their business,« says Robert Bo Jensen, partner in Thursday Consulting and involved in the processes concerning the deal with Sedgwick Leif Hansen.
At Sedgwick Leif Hansen, director of business development Martin Nilaus Jørgensen sees equally great perspectives in the new collaboration.
»We are witnessing an insurance market that is opening up. There is a growing acceptance that you do not need to have all core competencies inhouse. For a lot of smaller companies, outsourcing to a corporation such as us, with a broader range of skills, holds much larger perspectives,« he says.